Live
What kind of events do you play at?
Virtually anything! I play at a full range of social functions and events, including weddings, funerals, parties, gigs.
What sort of music do you play?
Specialising in creating tranquil adaptations of rock and pop music, my repertoire explores ambient soundscapes, and many listeners comment that they hear a "classical twist" in my arrangements. Representative samples of my music can be enjoyed on soundcloud.
How do I book Piano Hedgehog?
To book Piano Hedgehog for your wedding, party, social event, etc please send me a message…
– include your name and contact details (email and phone).
– outline your requirements (eg. background music whilst guests have their meal).
– date of event.
– location of event.
– how long you'll need me to be playing for.
I will then send you a quotation which is based on your specific needs.
If you then wish to proceed, a simple contract will be created which ensures that the interests of both parties are protected.
Where else can I hear you?
I take great pride in bringing my music to the streets, and can be regularly found sharing my music by busking in towns and cities across the UK and beyond.
Message me if you want to know where I'm playing next (decisions about location are sometimes not finalised until the day itself, due to weather!)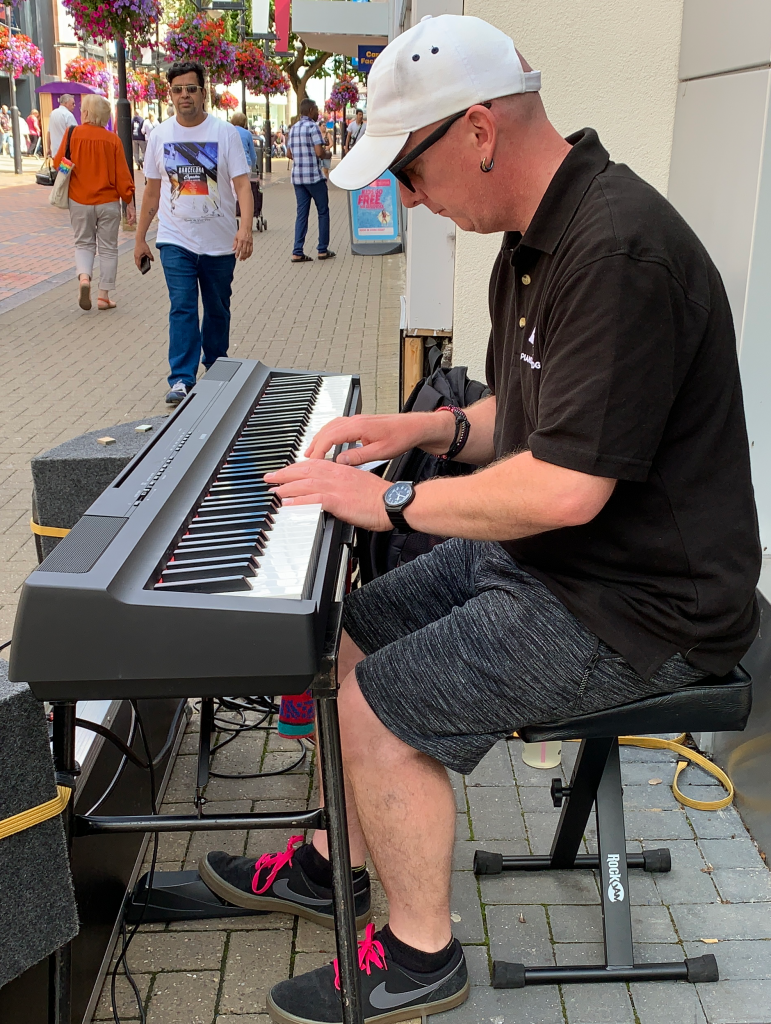 I also play at a wonderful Indian Restaurant – Koloshi – in Cheltenham, UK. Location: London Rd, Charlton Kings, Cheltenham, GL54 4HG, UK.
Come and hear me – and enjoy some AMAZING food – on a Friday or Saturday evening!